FantastiKa Free Page. Number Two
anoilaparola.it.Photo
Albi di FantastiKa & FantastiKa Review
Back to: FantastiKa Free Page Number One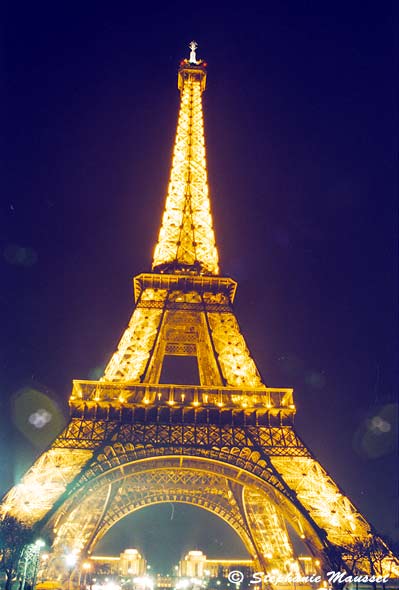 blog.libero.it. Photo
http://en.wikipedia.org/wiki/The_Morning_of_the_Magicians
Gentile Utente e Gentile Visitatore. Siamo nelle  vicinanze delle Feste e anche io voglio prepararmi col  mio sito e Universo fantastico a celebrarle. Il fantastico è attorno a noi e spesso noi non lo vediamo. Nei due anni precedenti anche io ho celebrato le Feste invernali, e intendo farlo anche ora, nell'  anno 2011. Molti anni addietro ho cominciato a leggere un libro che mi ha molto impressionato, scritto da due francesi oggi molto noti, si trattava di Le Matin des Magiciens di Pauwels e Bergier, e pubblicato a Parigi dalla casa editrice Flammarion. Questa Free Page vuole essere un omaggio e un ricordo a questo libro che mi ha aiutato ad esplorare l' Universo fantastico in cui da anni sono finito. La Magia esiste ed è attorno a noi, anzi, è dentro di Noi, basta scoprirla, o meglio  entrare nella sua lunghezza d'onda.
 
 
FK.R
   Index New Pages FantastiKa Review
Le pagine riservate di FantastiKa Review sono state realizzate per permettere al sito www.fantastikalbi.it e ad Albi di FantastiKa di creare una maggiore piattaforma, o una migliore ¬†interfaccia fra il sito e l'Äô Utente, potenziando i commenti e le pagine destinate all 'ÄėUtente. Cos√¨ gli ¬†scrittori che desiderano collaborare con le pagine, con articoli o opinioni o altro potranno farlo inviando la loro richiesta tramite una E-Mail, io esaminer√≤ il lavoro e decider√≤ sulla sua pubblicazione. Questa mia proposta si pu√≤ trovare nelle pagine Your Works.
Agli scrittori affermati che hanno già pubblicato, offro altre pagine su cui se vorranno potranno dare il loro contributo. Si tratta di delle pagine di Global Community Writers, nate con il desiderio di creare una Comunità di Scrittori già pubblicati che desiderano fare conoscere le loro opere e sottoporle a commenti e giudizi. L' idea è nata dal fatto che personalmente nei miei spazi su Facebook .com. ho molti contatti con scrittori e editori. Penso anche di creare una pagina speciale chiamata Global Christian Community Writers, considerando anche la presnza su Facebook.com di scrittori dichiaratamente cristiani. Ma la proposta è rivolta a tutti.
Uno spazio speciale viene dedicato alla Informazione High Tec, ossia allo sviluppo dei Computer e della Intelligenza Artificiale, e alla Telefonia Mobile in espansione, ma non solo perché sarà coinvolto il mondo  delle tecnologie spaziali, mondo  dei motori e delle automobili, e il Mondo Futuro.
Sono nato a Palermo, Sicilia, e uno spazio speciale dedico alla città dove sono nato e vissuto, considerandola abbastanza fantastica e singolare per essere ospitata nella pagine di Fantastikalbi.it. Inoltre ho creato il personaggio di Shall Gallardo. Un mio pseudonimo e scrittore  di fantastico le cui avventure seriali vi potranno essere lette.
Un' attenzione particolare ho dato alle pagine di Hollywood Fiction o HollyFiction  con cui io  apro un discorso con l' Utente sul mondo delle Fiction e del Cinema, la mia intenzione è che con il tempo HollyWood Fiction diventi una scuola creativa per chi vorrà avviarsi alla scrittura di soggetti o sceneggiature.
FantastiKa Review Pages ha altro ancora e nel Futuro spero di potenziarla meglio, naturalmente con il Vostro Aiuto. Ma da come Voi potrete vedere , le pagine si presentano dense di link e di collegamenti, perch√© io ritengo che una pagina √® viva ed interessante quanto pi√Ļ √® collegata e connessa con le ¬†infinite informazioni della Rete.
Idex new  Pages
http://www.fantastikalbi.it/?page_id=3285
 My City. A  Stranger in My House
http://www.fantastikalbi.it/?page_id=3044
http://www.fantastikalbi.it/?p=3084
http://www.fantastikalbi.it/?p=3176
 Global Blogweb News
http://www.fantastikalbi.it/?p=2973
 Update Page
 Walt Disney and The Christmas Day
 
 
Le sette porte del sogno
racconto  filosofico fantastico
di Salvo Gagliardo
¬†Shall Gallardo √® misteriosamente scomparso da Palermo, la sua citt√† natale. Scomparso. Vanificatosi nel nulla! Nessuno di noi del Piccolo Gruppo sa dove sia finito. E penso nessun altro, n√© in citt√†, n√© in qualsiasi altro luogo¬†¬† della Terra. In questa storia mi chiamo Giorgio, ma non riveler√≤ il mio vero nome, n√© di Shall G.¬† dir√≤ la sua vera identit√†. Scrittore del fantastico e ricercatore dell'Äô insolito, Gallardo √® abbastanza noto come lo scrittore¬† de¬† Il Dio di Ghiaccio,Una Storia Transilvana e¬† Supernova 1973. In queste brevi¬† note mi sforzer√≤ di raccontarvi qualche episodio singolare della vita di quell'Äô uomo¬† strano e straordinario la cui mente √® stata cos√¨ dolorosamente¬† toccata, e¬† che ci ha lasciato opere dominate da un'Äô accesa fantasia¬† e dall'Äô intenso bisogno di superare i limiti dell'Äô umano. Barocco Siciliano, Labirinti, Mistero Marziano, L'Äô Alchimista, lo stanno a dimostrare, e sono noti i suoi due¬† complessi saggi fantastici : La macchina del tempo e Le Sette Porte del Sogno, quest'Äô ultimo lasciato incompiuto e pubblicato postumo. Shall manca¬† da dieci anni, ed io non abito pi√Ļ a Palermo, essendomi trasferito a Milano, la citt√† dei miei genitori, dove ho il mio lavoro, la mia famiglia ed¬† una casa spaziosa. Ma il destino e le coincidenze hanno voluto che molti anni li abbia trascorsi in quella meravigliosa citt√† del sud e che¬† vivessi fianco a fianco del mio amico scrittore, con cui ho condiviso stranamente la data di nascita, il mese e l'Äô anno e persino una certa somiglianza fisica. I giornali¬† che a¬† suo tempo si sono occupati della sua scomparsa, hanno diffuso per scherzo, per gioco, o anche¬† per verit√†, certe strane ipotesi che noi del Piccolo Gruppo avevamo discusso nelle nostre lunghe serate conviviali, nelle terrazze, nei giardini e negli abbaini delle nostre case, sotto le stelle ed al chiaro di luna, o davanti ad un caminetto scoppiettante, fra bicchieri ed avanzi di pasto, con i posacenere stracolmi di cicche ed un long play di Mozart sul piatto del nostro giradischi ad alta fedelt√†. Spesso mi capita di rileggere i suoi romanzi migliori¬† e¬† sento una grande nostalgia dentro,¬† e mi pento della nostra graffiante¬† ironia, anche se allora noi tutti cercavamo di riportare Shall G., come ormai affettuosamente lo chiamavamo,¬†¬† dentro coordinate¬† pi√Ļ sane e¬† realistiche.
Le sue singolari ricerche nelle biblioteche di Palermo  ne avevano fatto una figura nota ed inconfondibile: alto, dinoccolato, magro, con i capelli castani che cadevano a ciuffi  sulla fronte arcuata, ed i sottili baffetti che si era fatti crescere negli ultimi tempi quando aveva cominciato  a portare gli occhiali  con la montatura metallica, gli abiti trascurati e l' aria perennemente svagata e distratta. Era  nato in una  casa nei pressi  del teatro Politeama, vicino ad  una chiesa  valdese, col mare azzurro  ed  il porto che si scorgevano  dagli ampi balconi; e vi era rimasto per il resto della sua esistenza. Era una bella casa spaziosa e ricca, e per noi del Piccolo Gruppo quasi mitica;  io abitavo non lontano, nel vecchio  quartiere   di  Corso  Scinà, nell' antico Borgo di Santa Lucia. Ma per tutti noi fu mitica anche un' altra sua dimora, quella materna, una vecchia casa di paese a Borghetto sul Monte, un piccolo comune a 500 metri di altezza, distante qualche chilometro dalla città. Shall l' andava ad abitare quando voleva isolarsi dallo stress cittadino o doveva scrivere  le ultime pagine di qualche suo strano lavoro. << Ritiri  igienici>>, li chiamava. Era un fabbricato di paese  a tre piani, anch'esso stracolmo di libri, con una grande voliera piena di uccelli, tre tartarughe, un grosso gatto persiano, dal nome orientale Chang, ed una cantina con dei vini scelti, Shall beveva   solo vini siciliani doc, aveva una vera passione per il Marsala ghiacciato, ma avvolte preferiva     anche dello cherry rosso e molto intenso , e per inciso ricordo qui la sua predilezione  per i buoni sigari che spesso comprava presso la tabaccheria <<Trinacria>>  di via Dante. Ricordo anche  che nella sua  cantina di paese,  aveva attrezzato un'atentica e in cantina aveva attrezzato una vera sala cinematograficai via Dantevolte beveva o gatto persiano, Chang, una cantin autentica  sala cinematografica dove si godeva la sua ricchissima videoteca di opere fantastiche  e di fantascienza, ed avvolte invitava gente del posto  a vedere i  film, pochissimi, di cui aveva scritto la sceneggiatura, come la storia di androidi marziani   Rosen & C. di un regista palermitano, non ricordo il nome. Ma ricorderò  sempre i fantastici e magici inverni di Borghetto sul  Monte sotto la neve, come quello di un lontano e strano Natale.
………….continua
Tutto il Lavoro qui presentato è stato totalmente realizzato da Salvo Gagliardo ed è protetto dai Diritti spettanti per legge all' Autore. Copyright Salvo Gagliardo. 2011. All Rights Reserved.
The Page's under Construction
 
---
Commenti all'articolo